The Customer | Anglian Water
Anglian Water supply water and water recycling services to more than six million domestic and business customers in the East of England and Hartlepool. As the largest water and water recycling company in England and Wales by geographic area, it operates 1,257 water and water recycling treatment works and employs 5,000 members of staff.
The business is passionate about supporting health and wellbeing, encouraging growth and prosperity, and helping to future-proof against the challenges of climate change and a growing population.
Anglian Water is on track to be a frontier company within the water industry. Already respected by its customers for the reliability of service, Anglian Water aims to be the leading company in the areas of managing growth and the impact of climate change.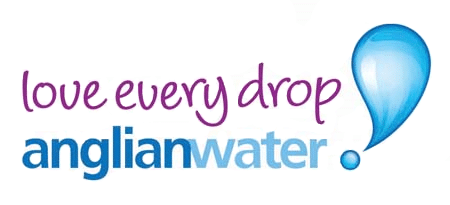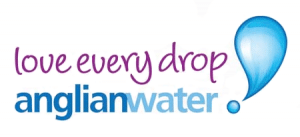 Renewable energy generation forms a key component of its broader energy strategy and represents a significant step towards its ambitious goal of becoming carbon-neutral by 2050.
On the wastewater side of the business Nutri-Bio is the final product of sewage treatment, otherwise known as Biosolids. It offers enormous potential to make savings on agronomic inputs, providing valuable quantities of organic material, nitrogen, phosphate, sulphur and magnesium.
Its bio-resources strategy maximises the generation of renewable energy. It is working closely with the agricultural sector to ensure by-products are recycled and used as a fertiliser or soil amendment.
The Challenge
The business processes supporting the bio-resources strategy to sell and supply biosolids were historically paper and spreadsheet-based. It resulted in significant inefficiencies across key business functions and provided a lack of historical data for the sales team. The existing process was also difficult to police and enforce.
It created a significant level of mistakes and users were subjected to complex and repetitive tasks.
The management team required a system that would enable information within the business to be more accessible and would promote collaborative working. A key requirement was to introduce automated communication to eradicate process delays and create a proactive working environment.
Changing the primary corporate IT system was considered too expensive, radical and time-consuming, and the IT department did not have the capacity or time to provide a solution for the biosolids team.
The Solution
Anglian Water engaged with Excelpoint to develop an agile and cost-effective no-code software solution for automating its biosolids business processes. Excelpoint's no-code software was quickly integrated across the business, making it accessible from all of the Anglian Water sites. The no-code software is now fully integrated with other systems used by Anglian Water, making the day to day tasks easy to complete, more efficient, and has enforced best practice across the biosolids business processes.
The visibility and insight now available to management enable it to identify issues quickly, empowering a more proactive business culture. The process of selling and supplying biosolids is now tightly controlled and enforced by the business rules embodied in the new no-code software. It ensures adherence to process, good quality data, improved management visibility and fully automated processes. Extensive financial analysis is now available and will be the foundation for driving future process efficiency and strategy for the business.
Excelpoint's no-code software now enables the biosolids team to link to external sources of information, including customer websites, mapping systems, DEFRA's recommendations and guidelines, internal documentation and standards, and data sources from other pre-existing corporate systems.
Anglian Water immediately recognised the further potential for mobile use of the system for staff based in the field. Phase two started immediately to introduce a mobile application for field-based workers and incorporated extending the use of the system enterprise-wide.
The Next Stage
Anglian Water and Excelpoint have established a collaborative working relationship with the ongoing development of the no-code software to meet new strategic objectives and subsequent process changes. The flexible no-code software is adapted quickly and cost-effectively to support Anglian Water's business strategy.
Testimonial
"We instantly realised the power and flexibility of Excelpoint's no-code software and were impressed by the working relationship Excelpoint forged with the team. We hadn't appreciated that the flexibility would inspire many initiatives that we had previously not considered. This type of technology and flexibility must be the future for business systems. Excelpoint truly is inspirational." Alan Thorogood, Biosolids Sales Manager, Anglian Water.