Case Study – Excelpoint presented Aura Infection Control with, what their own IT Consultant described as "unicorn tears", he couldn't believe how good the product was!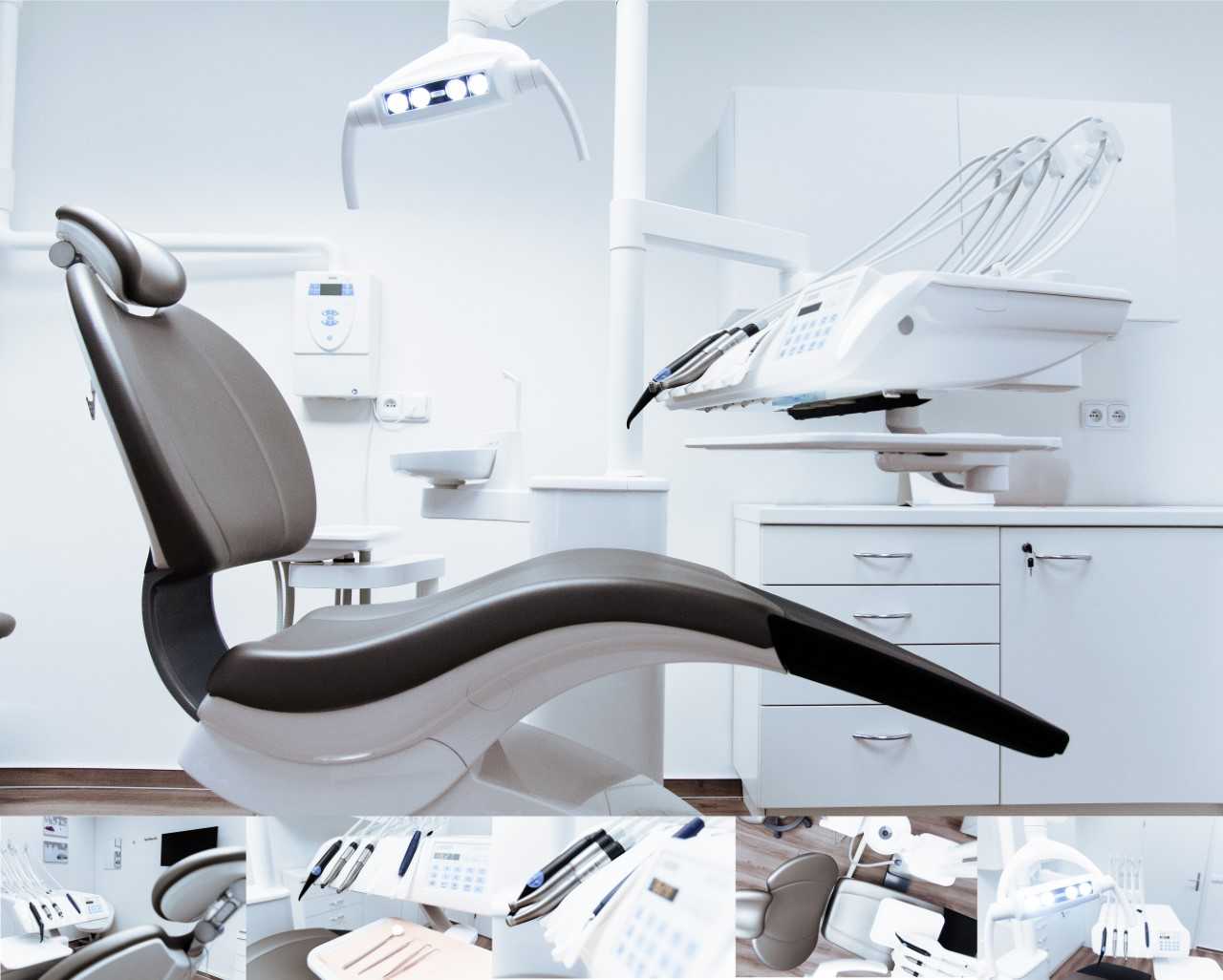 The Customer | Aura Infection Control
Barnard Castle based Aura Infection Control specialises in the delivery of infection control solutions and products for its customers in the dental industry. Its expertise and experience have established it as one of the leading infection control suppliers in the dental market and as a key point of contact for advice and support, helping thousands of dental professionals across the UK and Ireland. It has introduced innovative products to the dental market and provided solutions that have made best practice a reality in the dental sector.
As a customer-focused business, it treats each customer as an individual and cares about giving the best advice or providing the best solution. This positive business philosophy has enabled the business to grow to a turnover of over £1.5 million.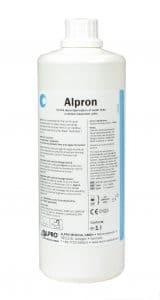 The Challenge
Aura Infection Control has historically operated with business processes that were heavily paper based and inefficient due to the duplication of tasks and data. The processes failed to offer the level of visibility and reporting required by senior stakeholders, with current systems providing data inaccuracies and the inability to audit the lifecycle of a product.
Inefficiency and the lack of established software resulted in the business struggling to meet its expansion plans without considerable investment in a recruitment drive to support the labour-intensive processes.
These factors led to the realisation of the need to introduce an automated software system which would also enable it to join up existing systems and information, and trace products through their entire lifecycle with batch and product barcoding, a key requirement when supplying into the NHS.
Aura Infection Control engaged with Excelpoint to discuss the delivery of a software system to enable it to realise process efficiencies and achieve considerable time and cost savings across the business.
The Solution
Following an in-depth scoping exercise, Excelpoint identified the requirement for an end to end system to enable Aura to achieve its objectives. Although the option was available to phase in new automated processes across the business over time, Aura decided to encapsulate the entire business processes in one development, implementing CRM, order processing, customer service helpdesk, inventory control, invoicing, resource scheduling and sales management.
Excelpoint also introduced a bespoke configuration around Aura's subscription management service. It enabled Aura to automatically send out products to customers without the need for them to place regular orders. The Excelpoint system now handles everything to the point of invoicing then the information is pushed into the accounting package Xero.
The Result
The introduction of the Excelpoint system realised a variety of benefits for Aura Infection Control. The paper-based systems were eliminated, resulting in significant efficiency improvements, and eradication of errors occurring causing labour intensive rework. Improved visibility and data extraction have seen a dramatic transformation, and the way information is collated, integrated, used and reported provides the leadership team and staff with valuable information for planning.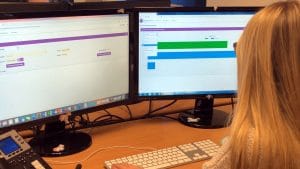 Communication between departments has become more efficient, and the system allows a clear understanding of where any given customer order is in the process. It improved overall visibility for key stakeholders, allowing Aura Infection Control to track each stage of a products life from manufacture to the point of delivery to the customer, including product batch traceability.
With the new system in place, Aura Infection Control can now continue with its plans for growth with the confidence that its processes will grow with the business. The new system now joins historically scattered data and efficiently segregates roles and responsibilities. Individual sectors of the business now login to their specific area of responsibility, instead of logging into multiple platforms to access information and correlate that information. The system can be accessed from a browser on any device from desktop to smartphone.
Testimonial
"Working with Excelpoint has been a fantastic collaborative process and has really shaken up my preconceptions about the power of software. We invited Excelpoint in to share some of our frustrations about our processes and ask for support on how we could unravel the mess of different systems we had in place.
Excelpoint took the time to understand the problems we were facing as a business and dig into the process gaps and motivating factors for change.
We saw issues such as lack of integration, duplication and oversized systems as problems that we had to accept and put workarounds in place. Excelpoint mapped out our process aspirations and in doing so, distilled the mass of issues we had into simple process problems. Our mountain of issues was quickly eradicated, as Excelpoint offered us a clear and realistic solution. We have seen significant improvements in efficiency across the business, allowing staff to log into just one system and not five as previously required. Our business processes have been interrogated, assessed and reduced to create efficient and consistent procedures which have improved our service to customers and realised improved delivery times. We have also noticed a reduction in human errors.
The software is easy to use and highly configurable, allowing us all to have the information we need at our fingertips. We now have complete visibility into areas that were almost impossible to see previously.
Excelpoint kept us involved throughout the process to ensure the system met our requirements. This agile approach to working meant we felt involved at every stage of the project, and it showed that Excelpoint cared about delivering a solution that would work exactly the way we needed it to." Laura Edgar Managing Director, Aura Infection Control Ltd.
Laura Edgar, Managing Director Aura Infection Control.
To find out more about Excelpoint, please contact:
Email: sales@excelpoint.co.uk
Telephone: +44(0)1325 328839
Address: Excelpoint Ltd, Evans Business Centre, Durham Way South, Aycliffe Business Park, County Durham, United Kingdom, DL5 6XP
Office Hours: Mon-Fri 9am-5:30pm GMT
To find out more about Aura Infection Control, please contact:
Email: orders@qwsonline.co.uk
Telephone: +44(0)1833 630393
Address: Units 20 – 22, Stainton Grove Industrial Estate, Barnard Castle, Co Durham, DL12 8UJ
www.qwsonline.co.uk