Case Study Synopsis
Automation of onsite approvals
Same-day proposal submission
Work in progress monitoring and reporting
Capture of GPS, photographs, and documents
Field-based access via a tablet
Full stake holder visibility
KAEFER
KAEFER provides insulation, access solutions, surface protection, passive fire protection, electro/mechanical, and specialised services, as well as interior outfitting to secure the integrity and retain the value and longevity of its client's assets.
With over 30,000 employees worldwide, Excelpoint engaged with the team at KAEFER in Benelux to build an Industrial Project Management System – a client communication platform to connect its customers to the business, from work requests and estimation to invoicing.
KAEFER's Digital Journey
KAEFERS's digital journey is continually evolving as it strives to digitalise its end-to-end business processes to realise improved business operations and enhance customer experience.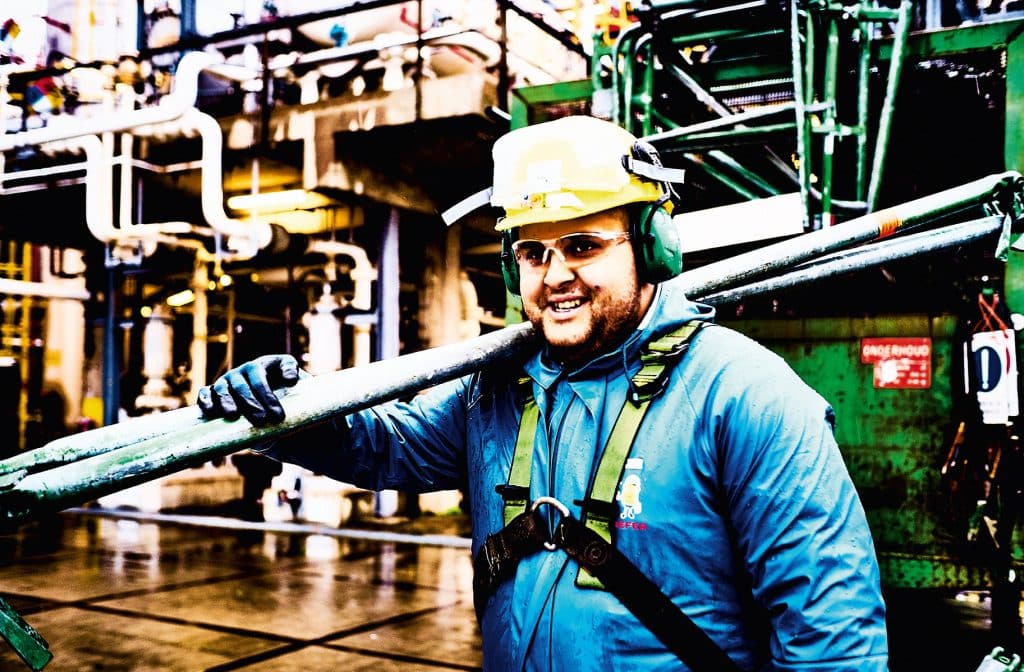 The Scaffolding Division of KAEFER in Benelux created a scope of work for a high-level system demonstration which went out to software suppliers. With experience working with KAEFER in the UK & Ireland, Excelpoint had the opportunity to present its no-code platform.
Within days of the initial engagement, Excelpoint demonstrated its tailored solution to KAEFER in Benelux and was the only software business to present a live system that met the exact requirements. It was an "eye-opening" moment for the team at KAEFER in Benelux as they realised the possibilities available to them. The team immediately saw the benefits of no-code – speed, modification, connecting to other systems, and building complex and simple business processes and workflows.
KAEFER's Corporate Innovation & Technical Excellence, Corporate IT, and KAEFER in Benelux then undertook a solid selection process built on a standardised point-based selection criterion considering platform maturity, key deliverables, nice to have, and cost. KAEFER evaluated five suppliers spanning bespoke coding and no-code, and on achieving the highest number of points, awarded the contract to Excelpoint.
Building a No-code Solution
Phase one of the build involved understanding the steps of approvals required. It took the form of a two-day hothouse session at Excelpoint's head office in the UK, discussing processes and workflows within the KAEFER Scaffolding Division in Benelux to address:-
Business processes and workflows
Client requirements and expectations
System behaviours
Visibility for KAEFER in Benelux and its clients
It proved to be an invaluable session and delivered the foundation of the Industrial Project Management System.
Meetings continued online via MS Teams building on the work completed in the UK.
Following an initial engagement with Excelpoint at the end of June 2022, phase one of the project was rolled out in January 2023 and deployed across the Scaffolding operations.
Infield testing obtained feedback on the solution with any reconfiguration requirements fed into the Excelpoint no-code change management system logged as low or high priority and managed smoothly with Excelpoint Consultants addressing changes the same or the next day.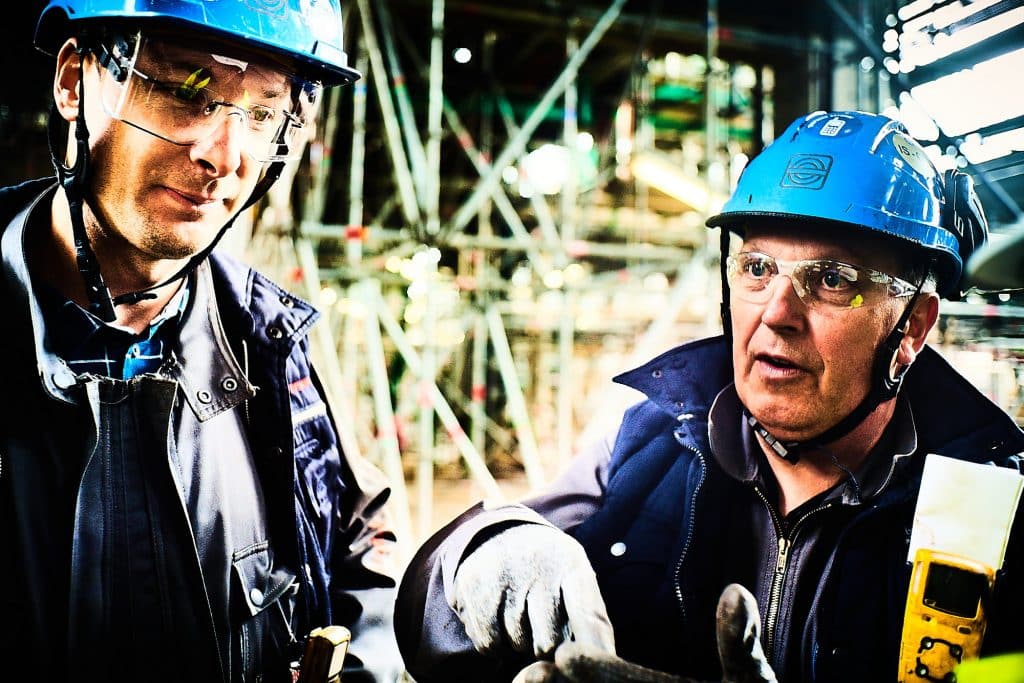 The Excelpoint no-code solution has enabled:-
Automation of the onsite approval process eradicating paper-based processes prone to error and loss, which were slow and inefficient
Ability to have a proposal with a client on the same day as the request
Significant shortening of the approval to invoice process
Reduction of and the ability to report on and follow up on work in progress
Ability to track information
The capture of GPS, photographs, and documentation and made available to KAEFER in Benelux and its clients
A fully responsive cloud-based solution with field-based access to the system via a tablet
The solution has also delivered benefits for KAEFER's customers in Benelux:-
Online access to detailed information and insights on projects
Full transparency of client projects
The ability to monitor projects outstanding or in progress
Control over data historically not available
No-code Evolves across KAEFER
With KAEFER Scaffolding Division in Benelux now operating in a digital environment and the business realising the benefits, the team has plans to embrace it across other areas of the organisation to deliver solutions to its business challenges:-
Insulation, Painting, and Asbestos Removal Divisions
Connecting the solution to existing internal systems
Linking the system to client platforms
Testimonial
"We had previous experience with another no-code platform and an internal low-code solution. Neither had the functionality to build the system we have today from Excelpoint. Excelpoint's depth of functionality overcame the barriers of previous platforms to build our processes and workflows to our required scope." Chris Hunter, Managing Director KAEFER in Benelux