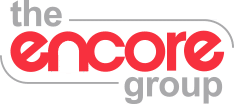 Case Study Synopsis
Proactive identification of quality issues
Fully responsive mobile variant
Automatic fault-found emails
Trend analysis, visual analysis, and forecasting
Packaging waste minimisation
Encore Group
Encore Group is the UK's largest independent manufacturer of printed packaging, ranging from printed envelopes, folding boxboard, corrugated formats of protective packaging and customised printed packaging. It offers a quality service utilising the latest print and packaging technology and machinery.
Encore takes a very serious approach to its impact on the environment. Products are environmentally friendly, including water-based inks and glues, and waste is kept to a minimum with 100% of waste recycled.
The Challenges
Encore Group has enjoyed significant growth over recent years. Rapid growth has introduced new challenges to the business associated with business processes and organisational workflows.
Historical legacy systems and labour-intensive processes were restricting efficiency, and it realised the introduction of automation across key areas of the business would result in a streamlined organisation and significant cost savings. Encore Group identified that commitment to a digital transformation would enable it to continue with its strategic plans for continued growth.
As with any approach to automation, best practice is to identify key areas within the business which will best benefit from digitalisation. Encore identified its inspection management and quality control processes as the key areas to address mainly because they were heavily dependent on paper and spreadsheet-based systems. Due to the nature of the processes, they were open to issues including loss or duplication of data, time-consuming and labour-intensive workflows, and restricted access to and reporting of information.
The Outcomes
Encore Group engaged with Excelpoint to help identify, develop, and implement an automated no-code software solution to address the issues limiting Encore Group's performance and efficiency levels. Following the initial engagement, Excelpoint evaluated the challenges Encore was facing. With a clear vision of what was needed, the Excelpoint team configured new automated business processes tailored to the requirements of Encore. The new software introduced flexibility, addressed key challenges, and improved efficiency, helping Encore in its continued growth.
Following the implementation of Excelpoint's no-code software, Encore gained the ability to view key trends in its manufacturing process not previously available, enabling senior management to be more proactive to issues in the quality control process.
The digitalisation of the recording and logging of information provides an effective and powerful information management tool
The digitalisation of the inspection and quality control processes including the introduction of a mobile variant of the system
Automated email processes as part of quality control management, instantly sending an automatic fault-found email to the appropriate member of staff
A powerful live data information management system incorporating trend analysis, visual analysis, and forecasting
The ability to identify faults in the quality control process to improve product flow across the business
Improved communication with automatically generated emails
Minimisation of waste and faster processes to realise cost savings across the business
Testimonial
"Our new automated processes are flexible and efficient. The workforce has welcomed the replacement of paper and spreadsheet-based activities with new software-driven processes. The addition of access from mobile devices is providing a new way of working, and we are confident that it has contributed to an improvement in our customer experience. The no-code software was quickly implemented and has transformed the way we operate." Keith Bartlett – Quality Manager