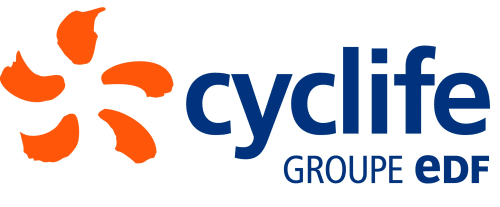 Case Study Synopsis
Automation of inventory management and core processes
Fully responsive mobile access
Task generation, assignment, tracking, and resource management
Built-in error validation
Full visibility via dashboard reporting
Cyclife
Cyclife is a subsidiary of the French Groupe EDF (Electricité de France). Founded in 1990, the organisation is one of the largest energy companies with over 150,000 employees across the world.
Cyclife is dedicated to decommissioning projects and waste management within the nuclear sector. It provides innovative and cost-effective solutions for nuclear waste management, recycling and decommissioning.
At the end of 2017, it identified a business requirement for business improvement across its IT infrastructure to address paper and spreadsheet-based processes that were causing challenges for the business.
The Challenges
Working in the nuclear decommissioning and waste management sector, Cyclife adheres to strict processes and procedures governed by the ONR (Office for Nuclear Regulation). Any changes implemented must be reported, ensuring safety and best practice is a top priority.
With strict governing rules and best practice, both being critical to the business, legacy paper and spreadsheet-based processes presented them with several internal challenges, including:
Large formulae spreadsheets with difficult-to-navigate columns and rows needing to be accessed by staff across the business in real-time
Hard to manage large-scale paper-based processes
Challenges of remote working and extended workflows
Locating paper-based data and information was time-consuming
The possibility of the same information being entered multiple times by multiple people
Error rate due to discrepancies in data entry from double or triple data entry
The need to automate and link data entry points with validation
Recording of key information on paper meant the business processes involved the physical passing around of information in the office
Retrieving management information reporting was labour intensive
The need to realise environmental benefits from reducing paper usage
While achieving core objectives and regulations, Cyclife was operating inefficiently, the transfer of information was proving ineffective, and reporting was time-consuming.
The environmental impact of paper use alone was an issue, and the volume of paper generated that required archiving was taking up considerable space within the business. Moving away from spreadsheets, and importantly paper-based processes became a key objective for Cyclife.
The Outcomes
Following a scoping exercise, Excelpoint configured its no-code software to automate the inventory management system and core process throughout the Metal Recycling Facility, from arriving on-site, through processing to the final consignment off-site for onward treatment or managed disposal. The new automated processes realised many key benefits:
A move away from the paper-based issues of cost, storage, duplication and loss of data
Pre-digitalisation, one skip requiring processing resulted in over 180 pages of paper to record activities, images, and signatures. One piece of paper is now printed and signed off. All other data and images are within Excelpoint's no-code solution
Removing the reliance on spreadsheet-based processes
Automation of simple tasks that were previously labour intensive
Access from a browser on any device from desktop to smartphone
Downloading of tasks to mobile devices with synchronisation to enable remote working
Implementation of workflow for approval and acceptance of work processes
Generation and assignment of key tasks to the relevant authorised persons
The capture of real-time information at the point of work
Tracking items efficiently through every stage of the process
An accurate inventory management system with built-in error validation steps
Improved data security with a login restricted by the user
Full visibility with easy access and dashboard reporting of valuable information
Reduced labour-intensive work and human error
Elimination of delays due to restrictive paper-based processes and filing
Improved communication and confidence in data across the business
The new automated processes streamlined Cyclife's key business functions, increasing efficiency and realising cost-savings across the business. It now tracks individual items, identifying the status of all items and tasks along with the expected completion date. It can also drive the implementation of additional resources if required to meet deadlines.
Following the implementation of Excelpoint's no-code software, Cyclife realised the potential of implementing smart software and has engaged with Excelpoint in developing and implementing its no-code software for other areas of the business. It aims to achieve business improvement through automation and digitalisation across the organisation.
Testimonials
"Through our relationship with Excelpoint, we have realised the benefits of digital transformation. The value Excelpoint has added to the business far exceeds any associated cost, and we see a long-term relationship where Excelpoint will support us in achieving an enterprise-wide digital strategy." Ross Teeley, Business Improvement Manager, Cyclife.
"I am very proud to be one of the leads for the digitisation project at Cyclife, improving efficiency, reducing quality errors, and opening the door for data analysis. Excelpoint has proven to be an excellent platform that allows for rapid adjustments on the fly and provides scope to create a wide variety of digital systems." Edward Kemp, Business Improvement Engineer, Cyclife.