Unprecedented growth sees Excelpoint relocate to a new state-of-the-art office at The Work Place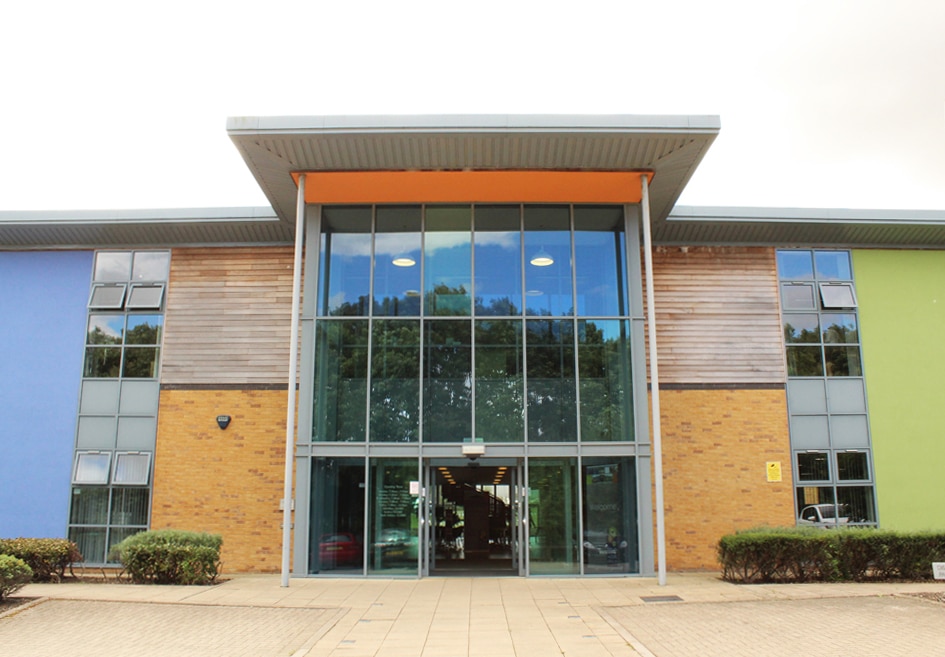 North East based software solution provider Excelpoint is celebrating the relocation of its head office to a new custom-designed state-of-the-art office within The Work Place, Aycliffe Business Park.
The move represents a significant milestone for the fast-growing software company. The new office space better accommodates its growing team and enables it to hire additional talent to continue to provide industry-leading support and service to its global clients. The additional space will also help drive innovation and expansion into new markets, product lines and services.
The new space reflects the innovative culture of Excelpoint and will continue to make it a great place to work. The facility features technical conference and meeting facilities where it can collaborate on solutions with colleagues, customers, partners and offsite employees.
Based on Aycliffe Business Park, The Work Place is a business, training and conference centre opened in 2008. It was the culmination of the vision of Jane Ritchie (MBE) and the VOLT (Vocational Learning Trust) Charity. Jane set up the charity after inheriting a large sum of money in 2005, and The Work Place operates as a trading arm of this charity. The purpose-built centre offers excellent facilities to a range of clients for office space, events and training in a perfect location just off the A1.
Commenting on the move Ian Brown Managing Director at Excelpoint said: "This is an exciting time for Excelpoint and the move will enable us to deliver on our long-term ambitions. The new office will provide us with modern and spacious office space, providing an environment where staff can thrive, and our customers can enjoy an excellent customer experience throughout their journey with Excelpoint."
Angela Wilkinson Operations Manager at The Work Place commented: "We are pleased to welcome Excelpoint to The Work Place. The Work Place is home to many driven companies, and the arrival of a fast-growing high-tech business has added a new sector to our growing family of clients. Excelpoint's professional approach and core values are perfectly aligned with The Work Place, and we look forward to seeing it expand further in its new home."
Excelpoint builds agile customer-specific business applications ten-times faster to achieve process efficiencies and realise cost savings.
Its vision is to transform business systems into configurable, integrated and scalable solutions that solve business problems and provide a real return on investment.
Whatever the size of your organisation or the sector you operate in, the team at Excelpoint is committed to providing an exceptional customer experience, and to develop its software with the customer in mind.
It offers a range of easy-to-use applications covering all key business processes and supports its customers with continuous innovation and service.
The software is currently utilised across numerous sectors including engineering, manufacturing, the NHS, local and central government, construction, utilities, nuclear, energy, mining and the service sector, and is used by organisations of all sizes.
Examples of some of its globally recognised customers include Cyclife (EDF Energy), Mitie, Minova Global, Wood Group, Anglian Water, NHS Trusts, HMRC, Durham County Council, and Taylor Hobson while SME businesses range from Aura, Ebac, Xcel Centre, CI Biomass, Chameleon, and charities include Age UK, Supportive, Veterans at Ease, If U Care Share, and Nacro.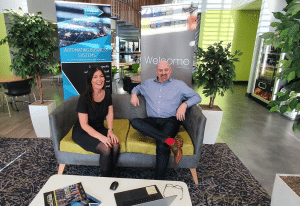 Pictured: Angela Wilkinson Operations Manager, The Work Place and Ian Brown Managing Director, Excelpoint.