Introducing Olly – The Latest Member of the Excelpoint Team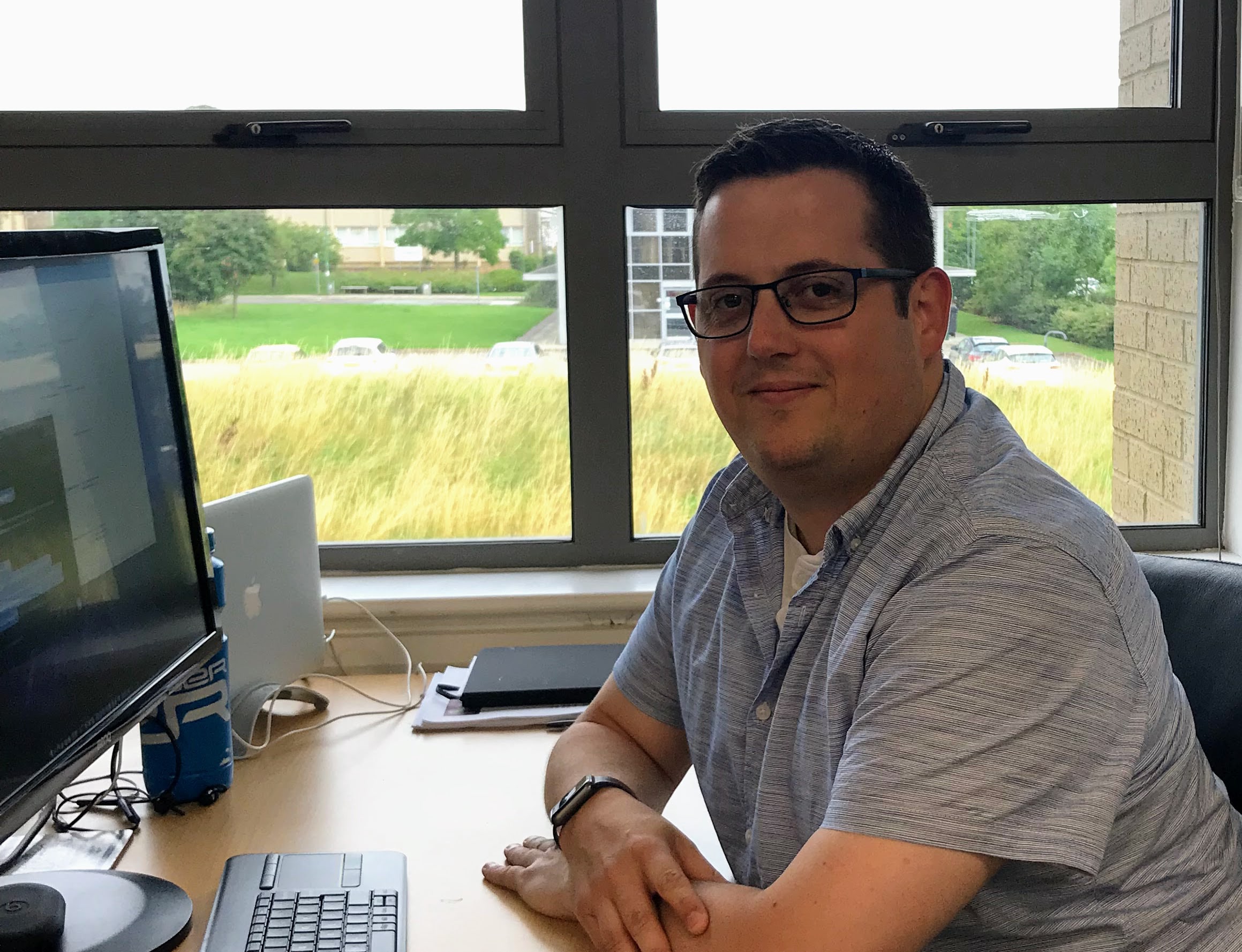 The Arrival of July also saw the arrival of our newest Sales & Marketing and Excelpoint team member – Olly.
After leaving education, Olly bounced around a few jobs before joining the RAF as a Police Officer, serving four years in the UK and the Falkland Islands. After leaving the RAF, Olly joined the family business which was, at the time, running from his parents' front room. 
Over the following 10 years Olly was part of the team that took the business from the front room to two warehouses, over £1M in turnover and 10 members of staff.
After ten successful years, Olly took a change of direction to explore his love of all things tech, his self-taught software development skillset and moved into Web Development, specialising in backend development and integrating websites with business systems. 
He's a natural problem solver and enjoys applying his skills to solve problems as well as keeping updated with the latest tech news, development techniques and cutting edge languages. 
To help us and you learn more about the newest member of the Excelpoint team we have asked him a few questions. 
Q: Why did you choose Excelpoint? 
Because the product is so good and I know that sounds very cliché but it's true. My first exposure to the product was in a meeting with my Sister for my old family business. She asked me to come along and "talk the tech" for her in a consultancy sort of role. I had never heard of Excelpoint prior to that and had no idea what the product did. However, during a demo of the product I immediately saw how the solution could have fixed loads of problems in the family business when I was there and how it's the perfect solution for many businesses in a similar position. Obviously, I told my Sister to buy it immediately but came away wishing I'd seen it during those years as a Company Director. It seems I made an impression with my interpretation of the system and its potential to my Sister, because the next thing I knew I was approached by Excelpoint as they were actively seeking a new member of the Sales and Marketing Team. 
Q: How have you fit in with the Excelpoint team? 
Really well. The team here are friendly and clearly passionate about their work. I've had to get used to the step up on coffee strength though. It's a flexible fast paced environment in the office but everyone has been very welcoming and more than happy to give me pointers and support where I've needed it. Hopefully I can add some value to the team and in return support them all with my skillset over the coming months. 
Q: Android or Apple, and Windows or Mac OS? 
Given my background in development I tend to steer towards Apple and MacOS. But I love all tech so I'm able to turn my hand to Windows, Linux, Mac OS, Android, iOS and am a bit of a command line geek so love any excuse to punch in commands by hand. 
Q: Tell us a fun fact about yourself? 
I think I have a serious popcorn addiction. I'm not even joking.. Do they have rehab for popcorn addicts? 
Olly is the second person to join the team in 2018, in February we saw the addition of Shaun, our digital marketing apprentice, who will be working alongside Olly.