Excelpoint Hailed As One Of The Region's Undiscovered Gems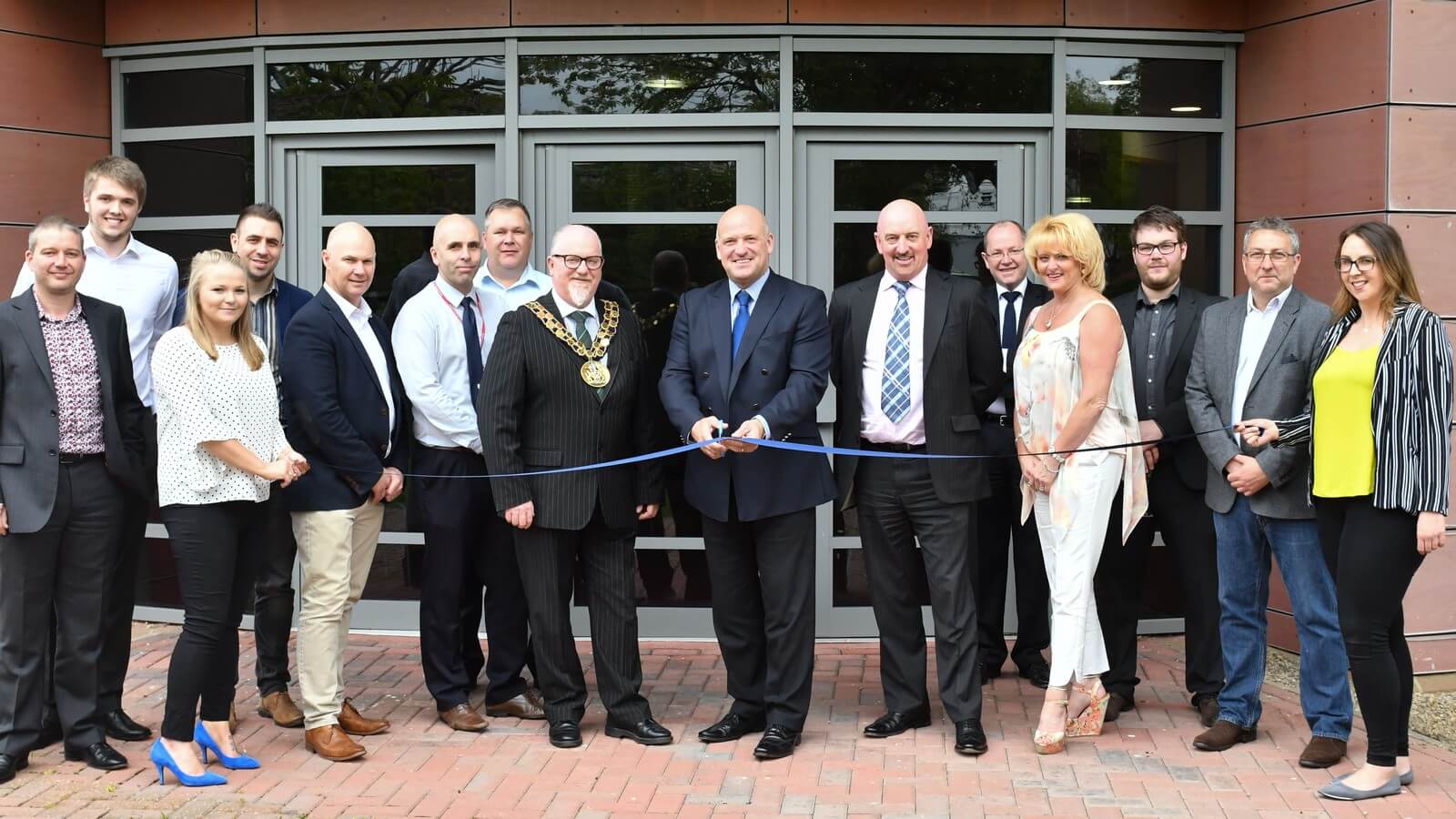 We celebrated our expansion with an office warming event which businesses from Aycliffe Business Park and the surrounding areas attended on Friday 12th May.
The official opening was performed by Mike Matthews, President of the North East England Chamber of Commerce. Mr Matthews said he was delighted to help launch Excelpoint on the next stage of our development, adding:
"It is heartening to see a company with such vast potential as Excelpoint choosing the North-East of England as its base of operations. Excelpoint is, in my opinion, one of our region's undiscovered gems. The company's software is already in day-to-day use throughout the country and provides solutions for the health service, the not-for-profit sector and defence contractors. I will watch their growth with interest."
Our company decided to move after outgrowing offices in nearby Shildon, we are now based in Evans Business Centre, located at the heart of one the largest business parks in the North East of England, Aycliffe Business Park.
Jennifer Chrossan, community manager at Evans Business Centre added: "Since the arrival of the Excelpoint team there has been a real buzz in the centre. With many different clients resident here, we promote a true business community spirit and Excelpoint has settled in perfectly."
To mark the event, we announced Excelpoint will be supporting Dementia Care, after being nominated by guests who attended our opening. Dementia Care is a Newcastle-based registered charity providing specialist services and support for people who suffer from dementia and other neurological disorders.
Our managing director Ian Brown explained: "We have a long association with a number of charities and good causes. The move to the Evans Business Centre seemed like the perfect time to choose another good cause. I'm particularly pleased with the choice of Dementia Care because our office warming event coincided with national Mental Health Awareness Week."
The whole team at Excelpoint would like to say a big thank you for the support we have received from the local business community. We are looking forward to many prosperous years on Aycliffe Business Park.